Meet the Board
The inaugural CPOC Board was set up to reflect the overarching ethos of perioperative care – that of truly multidisciplinary, multi-organisational collaboration. Here we introduce the board members and they explain in their own words why now is the right time for the new Centre.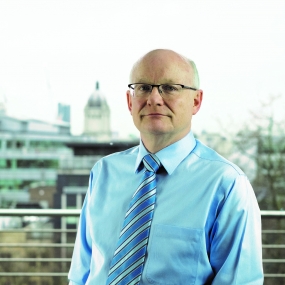 Dr Liam Brennan
Chair
Liam Brennan is a consultant anaesthetist at Addenbrooke's. A major theme during Liam's term as RCoA president (2015–18) was his commitment to the perioperative movement, putting the anaesthetist at the heart of delivering and coordinating the safest, highest-quality, and most cost-effective care for individual and population benefit.
"I am delighted to chair the Centre for Perioperative Care at such an exciting time, when this vision for the future of our specialty is resonating not only with anaesthetists but with other healthcare professionals and national and international healthcare policy makers."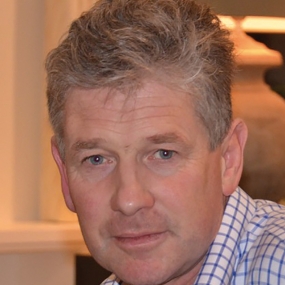 Professor Mike Grocott
Vice-Chair
Mike Grocott is the Professor of Anaesthesia and Critical Care Medicine at the University of Southampton, and Consultant in Critical Care Medicine at University Hospital Southampton. Mike was recently elected vice-president of the RCoA, commencing in September 2019. He chairs the board of the NIAA, was founding director of the Health Services Research Centre (2011–2016) and chaired the National Emergency Laparotomy Audit (2012–2017).
"The Centre for Perioperative Care is bringing health and care professionals together to improve the care of people having surgery, enabling the perioperative care team to deliver the best possible care and improve our patients' surgical experience."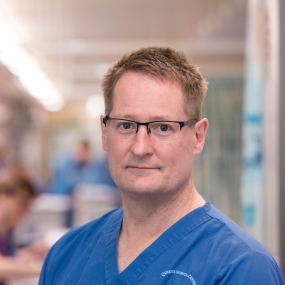 Dr David Selwyn
CPOC Director
Dr David Selwyn is a Consultant anaesthetist and the medical director of Sherwood Forest Hospitals. As the director of CPOC Dr Selwyn is also a co-opted member of the RCoA council. 
"I am delighted to have been appointed as the inaugural director for the Centre for Perioperative Care. I combine a significant leadership/managerial role with undertaking clinical duties as a consultant in anaesthesia and adult critical care for half of my time. CPOC represents a unique opportunity to promote, advance and develop perioperative care. This will involve cross-organisation, cross-specialty working and relationships and the changing of patient pathways and integration of services through a multidisciplinary team approach."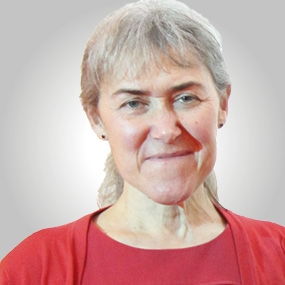 Mrs Scarlett McNally
CPOC Deputy Director
Mrs Scarlett McNally is a Consultant Orthopaedic surgeon in Eastbourne.  She was elected to the Council of the Royal College of Surgeons in 2011 (the ninth woman ever).  She has an MA in Clinical Education and an MBA and was lead author for 'Exercise the miracle cure'.
"Surgery is fantastic, but 10% of operations will have a complication.  We need people and families, staff and teams to be pro-active. I think there is a weird mix of standard proven processes and individualising care with that patient. Hopefully the good basics (eg exercise) will carry through beyond the "teachable moment" of the operation."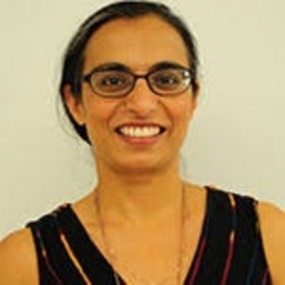 Dr Jugdeep Dhesi
CPOC Deputy Director
Jugdeep Dhesi is a Consultant Geriatrician at Guy's and St Thomas' NHS Foundation Trust in London. She is clinical lead for the award winning Perioperative medicine for Older People undergoing Surgery (POPS) service, Vice President at the British Geriatrics Society and President of Age Anaesthesia Association. She has led the development of novel education and training programmes for medical and allied health professionals and established a research programme in perioperative medicine. All of this work focusses on improving quality of care for the high risk surgical population, through fostering a collaborative and proactive approach working with patients, their carers, healthcare professionals, managers and policymakers.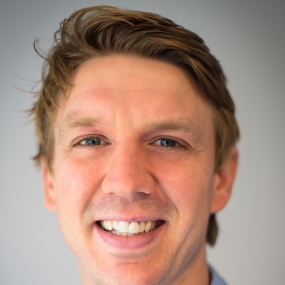 Dr Steven Evans
CPOC Fellow
Steve is an anaesthetic registrar who works at Derriford Hospital, Plymouth. Following graduation from Nottingham University in 2008 he has worked across wide-ranging clinical specialties in three different countries. His interest in the high-risk surgical patient has provided the foundations for excellent perioperative care whilst promoting health awareness and illness prevention.
"I am delighted to have been appointed as the CPOC Fellow. Being part of a forward-thinking and dynamic group gives me immense pride and pleasure. Holistic, patient-centred care is of paramount importance and I look forward to promoting this ethos in my future work."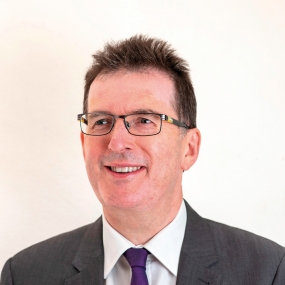 Mr Lawrence Mudford
Patient Representative
Lawrence Mudford has had a 38-year healthcare career working as a dentist and dental educator within both primary and secondary care. This has included serving on the board of the Faculty of General Dental Practice and as a member of the General Dental Council.
"The NHS Long Term Plan recognises the need for an integrated healthcare approach focused on a "shared responsibility". CPOC is timely and welcome, as it allows the patient's journey to be central and at the heart of personalisation of care."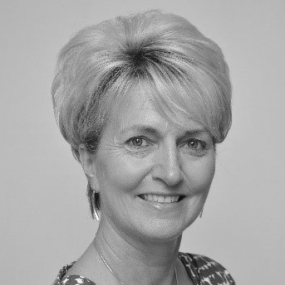 Dr Sarah Clarke
Clinical Vice-President, Royal College of Physicians of London
Sarah Clarke, an interventional cardiologist, is the immediate past president of the British Cardiovascular Society. She is the clinical director for strategic development at Royal Papworth Hospital, a Joint National Lead for Cardiology for the NHS's Getting it Right First Time (GIRFT) programme and a trustee at the British Heart Foundation.
"The RCP is fully committed to furthering the cause of perioperative care. Today's inpatient and outpatient population is older, often living with multiple long-term conditions. A team-based, interdisciplinary approach is essential to improve care processes and outcomes."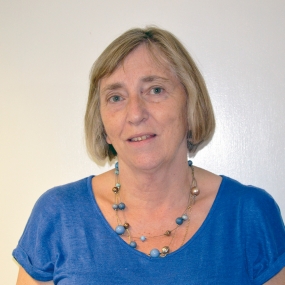 Mrs Jennifer Dorey
Lay Representative
Jennifer Dorey was a practising hospital pharmacist for most of her career, including 20 years as chief pharmacist in a large teaching hospital and pharmaceutical advisor to a strategic health authority. She is a member of the boards of the NIAA, the Perioperative Medicine Clinical Trials Network, the HSRC Patient Carer and Public Involvement Group, and the PQIP project team.
"I am very excited to be part of this aspiration to achieve a truly partnership approach, putting patients and their families at the centre and valuing and maximising the contribution from all health care staff and others involved in their journey."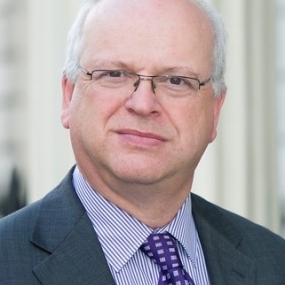 Dr Mike Nathanson
President, Association of Anaesthetists
Mike Nathanson is a Consultant Anaesthetist at Nottingham University Hospitals NHS Trust. He was President of the Neuroanaesthesia Society 2009-11, and an editor of Anaesthesia 2003-13. He has been the UK Council member of the ESA. He was elected a member of Council of the Association of Anaesthetists in 2013, was Honorary Secretary 2016-18, and then elected President in 2020.
"The patient's surgical pathway has until now been characterised by frequent hospital visits, punctuated by encounters with a myriad of healthcare professionals. CPOC will change this experience for the better, for both patients and staff. The Association of Anaesthetists embraces this concept and looks forward to delivering on this exciting advance in patient care."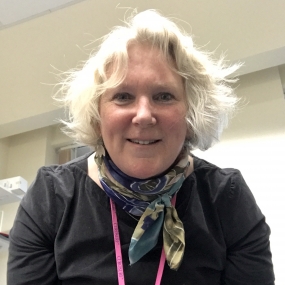 Dr Sian Harris
Consultant Paediatrician
Sian Harris is a Consultant Paediatrician working at Royal Cornwall Hospital, a large DGH, and is representing the Royal College of Paediatrics and Child Health. With 20 years of experience as a Consultant Paediatrician, Sian has been clinical lead at her local hospital twice. She has been part of Paediatricians in Medical Management (PiMM) for over 10 years, a college committee focusing on strategy and national policy, and through this was approached to sit on the national Children's Surgical Forum and CPOC. Sian is soon to be retired but will continue her college work and other strategic work for the moment.
"I am impressed by the dynamism of this newly formed board to support multidisciplinary working in improving perioperative care. I hope my involvement will help ensure the work of CPOC includes children in its workstreams and themes and the voice of the child and young person is heard."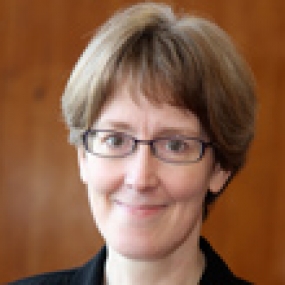 Mrs Rachel Hargest
Council Member, Royal College of Surgeons of England
Rachel Hargest is an academic colorectal surgeon at the Cardiff China Medical Research Collaborative. She is a trustee of SARS, and a member of many professional associations, including ACPGBI, ASGBI, BSG, Royal Society of Medicine (Past President of Surgery Section 2016-17, and former Trustee 2012-19) and The British Society of Gene and Stem Cell Therapy.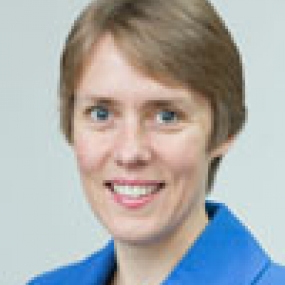 Dr Janet Hall
Council Member, Royal College of General Practitioners
Janet Hall is a council member at the Royal College of General Practitioners and sits on the South Yorkshire, North Trent Faculty as the council representative. Janet Hall is the CQC National Clinical Advisor for Primary Care at Scale, Defence Medical Services and the Central Regions.
"Working with and alongside hospital and other colleagues is important for General Practitioners and the wider primary care team. The RCGP supports CPOC as an approach to improve services to patients, and especially to ensure that patients are cared for to high standards."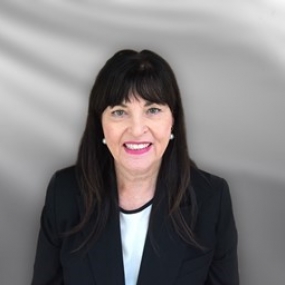 Professor Maggie Rae
President, Faculty of Public Health
Professor Maggie Rae is head of school and public health transformation at Health Education England, South West region, consultant in healthcare public health at Public Health England's South West Centre and visiting professor at the University of the West of England. 
"On behalf of the Faculty of Public Health I am delighted to be involved with the Centre of Perioperative Care. The collaborative approach it is taking is essential to further the case for perioperative care and its importance to prevention and population health, and to reduce health inequalities."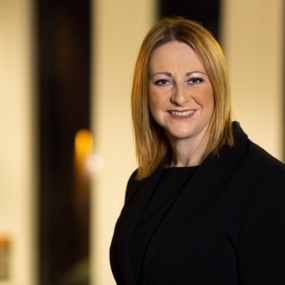 Ms Hannah Abbott
President, The College of Operating Department Practitioners
Hannah is an Operating Department Practitioner with both clinical and academic experience, having held both teaching and senior leadership roles in Higher Education Institutes. She is currently President of the College of Operating Department Practitioners and Head of the School of Health Sciences at Birmingham City University. 
" I am delighted to be invited to join the CPOC board to represent the College and the Operating Department Practice Profession.  The College is committed to working collaboratively for the advancement of perioperative care and we are looking forward to contributing to the work of CPOC to improve the patient experience."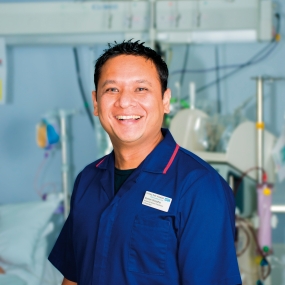 Mr Suman Shrestha
Professional Lead for Acute, Emergency and Critical Care, Royal College of Nursing
Suman Shrestha is a consultant nurse in critical care at Frimley Health NHS Foundation Trust and the Royal College of Nursing Professional Lead for Acute, Emergency and Critical Care. He is a qualified advanced critical care practitioner. He leads the Perioperative Care Forum of the Royal College of Nursing (RCN).
"Perioperative nursing is dynamic and continually evolving to meet the changing needs of our patients. The RCN welcomes the opportunity to collaborate on improving the holistic care we deliver to our patients and the support we provide to all staff working in this setting."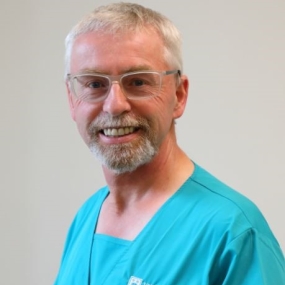 Mr John Dade
President, Association for Perioperative Practice
John is a Registered Operating Department Practitioner with forty years of clinical and educational experience. This has involved working in various hospitals around the UK. John has recently retired from the Operating Department Practice team at the University of Leicester.  He will continue as a visiting lecturer and will be regularly attending Operating Theatres as an AfPP Consultant.
"I am really pleased that AfPP has become part of the Centre for Perioperative Care.  AfPP and CPOC share many core values relating to patient safety and supporting all who work in the Perioperative environment. AfPP works collaboratively with many organisations and being part of CPOC will strengthen those partnerships."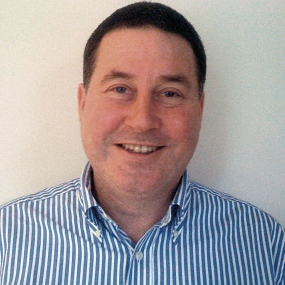 Dr Mike Swart
Council Member, Royal College of Anaesthetists
Mike Swart works at Torbay Hospital in Devon. He has been involved in the development of perioperative medicine locally and nationally for more than 20 years, and is the joint clinical lead for anaesthesia and perioperative medicine for the NHS GIRFT programme.
"I believe anaesthesia is preoperative, intraoperative and postoperative care: anaesthesia is perioperative medicine and perioperative medicine is anaesthesia."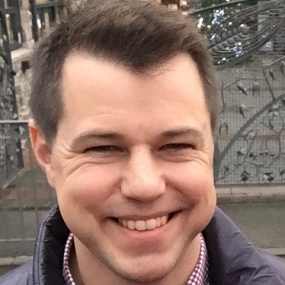 Dr Martin Trotter
AoMRC Trainee Doctor's Group
Martin Trotter is a St8 general surgical registrar specialising in oesophagogastric resection. He has trained in the Yorkshire and Humber region since graduation in 2008. He has an MD that was based in peri-operative identification of frailty and home based pre-habitation. He has contributed to national guidance on management of the frail surgical patient. He sits on the trainees committees of the Royal College of Surgeons Edinburgh and the Academy of Medical Royal Colleges.
" I am looking forward to working with a diverse team that can bring together huge experience from different disciplines to drive forward the quality and experience of perioperative care"
Do you have a proposal for the development of CPOC?
We would love to hear your thoughts, so please get in touch.