Diabetes, Surgery, and COVID-19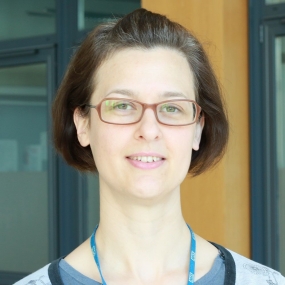 Göher Ayman
Patient representative, Diabetes Guideline Working Group
Göher has been living with Type 1 Diabetes since 2007. She works as a Research Facilitator and has 20 years' health research experience, including 13 years working within the NHS. She volunteers to support improvements in care for people with diabetes in a range of ways, including as a member of the Diabetes UK Diabetes Research Studies Group for Acute Care. 
The COVID-19 pandemic has resulted in clinics and elective surgery being cancelled or delayed to refocus efforts and resources on saving the lives of people admitted with COVID-19. With new cases of COVID-19 reducing in the early summer and the national lockdown lifted, the NHS is working towards opening up for business as usual.
It is estimated that by the end of the year the waiting lists for NHS treatment will be double that before the lockdown. Planned surgery for people with diabetes is fraught with complexity and increased risk; we are already up to 29% more likely to die after our surgery. The delay to our care may mean we will be going into surgery sicker, our conditions worsened, and our risks even higher.
Pre-existing shortfalls and unwarranted variation in perioperative care and diabetes management practices across services in the UK are likely to be exacerbated. In the push to clear the backlog, diabetes management and optimisation before, during and after surgery, is at further risk of being reduced to an afterthought, or ignored altogether.
On top of that, if infected, COVID-19 brings significant additional risk of severe illness or death for people with diabetes. If we are over 40, a person of colour, male, or have other "underlying conditions" the risks are further compounded.
Perioperative care has never been more important.
The odds are stacking up fast against good surgical outcomes for people with diabetes. Over lockdown, the NHS has developed innovative ways of working to minimise the risks imposed by COVID-19, these will continue to be valuable now and in the foreseeable future. For example, online virtual clinics provide effective means for remote diabetes management pre- and post-op. Where it is appropriate for the surgery, options to avoid imposing overnight stays and disrupting diabetes regimens, such as day-case surgery and same day admission, may no longer be overlooked as an option for people with diabetes.
In the wake of the pandemic, it is even more important that services still continue to improve standard perioperative care to keep people with diabetes safe. The Centre for Perioperative Care, working in partnership with Diabetes UK, has established a working group to update current guidance for the care of surgical patient with diabetes. Indeed, alongside initiatives such as the Perioperative Passport, this work will support services to optimise care along the whole perioperative pathway, from well before surgery through to the post-surgery recovery, helping people with diabetes to have the best chance of good surgical outcomes, not just protection from harm.
To find out more about CPOC and access further resources for healthcare professionals and patients visit: https://cpoc.org.uk/