Influencing and Supporting clinical policies into perioperative practice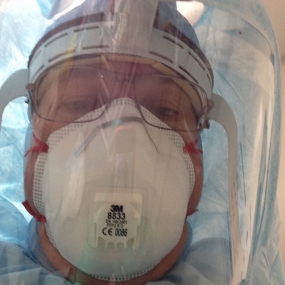 Adrian Jones
RN | SCP | FFPCEd
Chair of the Perioperative Care Collaborative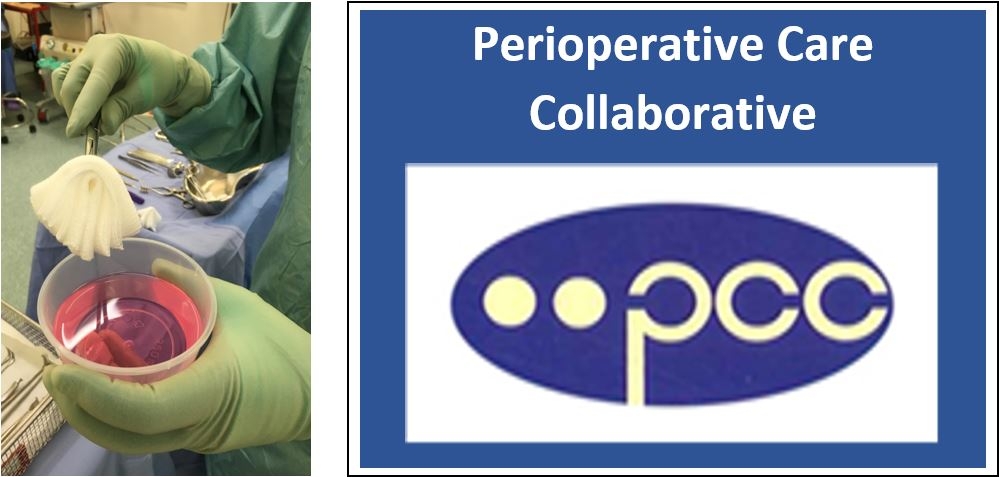 The current COVID-19 – 19 Pandemic has challenged the perioperative care team in ways which we could not have foreseen. Individual practitioner adaptable clinical skills, compassion and care have been transferred across critical care boundaries, in support of national health emergency: Conduct above and beyond the call of duty! 
Developing clinical practice boundaries, achievable competencies and appropriate collegiate governance has provided COVID-19 safe surgical environments. As the return of elective surgery emerges to deal with increased waiting lists, the Perioperative Care Collaborative will continue to support practice development, standards and guidance for next perioperative generation.
The PCC was formed in October 2002 with a clear aim to explore perioperative issues and reach a consensus view on how they should be addressed and managed for the benefit of the patient and service delivery. Membership of the Collaborative is from professional organisations which represent those delivering care in the perioperative environment and currently include:
Association for Perioperative Practice (AfPP)
Association of Anaesthesia Associates (AAA)
British Anaesthetic and Recovery Nurses Association (BARNA)
British Association of Day Surgery (BADS)
College of Operating Department Practitioners
Independent Healthcare Providers Network – NHS Confederation (IHPN - NHS Confed)
Royal College of Anaesthetists (RCoA)
Royal College of Nursing Perioperative Forum (RCN)
Royal College of Surgeons Edinburgh (RCSEd)
As a collaborative, we are able to call on expertise from each association when appropriate and concentrate on issues that cross professional boundaries.  Our workstreams deliver guidance documents that support individuals, their education, career progression and advancing clinical practice development. 
Our focus in the last four years has been directed towards three main themes: New emerging clinical roles, extended surgical roles including:  
Clinical practice with a patient safety theme:  Theatre staff in non-medical surgical first assistant roles working directly with the operating surgeon – 2018 Position Statement – Surgical First Assistant 
Education Curriculum Development: 2017 National Core Curriculum for Perioperative Nursing, to support registered nurse as they join perioperative care teams. 
Recognition of the importance of the support worker roles in perioperative care:  2020 Position Statement - The Role of the Perioperative Healthcare Assistant in the Surgical Care Team
Issues currently under review in 2021:
The role of the Registered Nursing Associate in the perioperative care team 
The role of the Perioperative Healthcare Assistant & Nursing Associate in anaesthetic &          post-anaesthetic care.
Advanced clinical perioperative roles, supported by Health Education England's: Medical Associate Group are also monitored by the PCC. As ongoing regulation and curriculum reviews affect Surgical Care Practitioners, Medical and Anaesthesia Associates, who remain members of their "Native" professions. 
Our collaborative approach, provides position statements to assist clinicians, service managers and workforce planners to when embedding Theatre Practitioner roles or when working with these individuals. 
Our outcomes promote patient safety by describing best practice parameters. Delivered by experienced perioperative leaders our published position statements when implemented offer robust guidance for individual practitioners, their employers and patient surgical safety regulators.
Our portfolio of publications is available via our member associations. They offer operating theatre managers and clinical educators, shared resources that define agreed standards of best practice for perioperative care. 
The Chair of the Perioperative Care Collaborative rotates every two years through member associations.
We look forward to working with the Centre for Perioperative Care as a new PCC member.
For further information: contact - adrian.jones@afpp.org.uk 
Clinical focus supporting policy into practice