A Vision: The College of Operating Department Practitioners and CPOC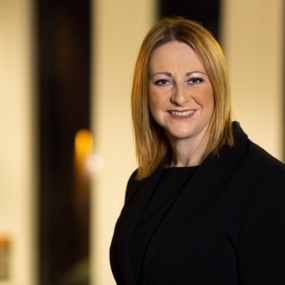 Hannah Abbott
CPOC Board Member, President, The College of Operating Department Practitioners
Hannah is an Operating Department Practitioner with both clinical and academic experience, having held both teaching and senior leadership roles in Higher Education Institutes. She is currently President of the College of Operating Department Practitioners and Head of the School of Health Sciences at Birmingham City University. 
The College of Operating Department Practitioners is delighted to be invited to join the board of CPOC and is committed to supporting the CPOC workstreams for the advancement of perioperative care.  Operating Department Practitioners [ODPs] are the only non-medical profession specifically educated in perioperative care and as such we are pleased to be able to contribute our professional perspective to the work of CPOC.  
The ODP role has evolved significantly and includes increased practice outside the operating theatre environment and as such the scope of ODP practice encompasses the totality of the patient pathway and ODPs routinely practice within pre-assessment, admissions units and post-operative care, including critical care units. The scope of ODP practice has also extended to a range of clinical settings as their knowledge and transferable skill set has gained increasing recognition.  The scope of practice for the profession therefore has extended to include:
intensive care and high dependency units where ODPs provide patient care commensurate with that of nursing colleagues as part of the team. This transferability of the ODP skill set was particularly notable during the national response the COVID-19 pandemic where ODPs were deployed to critical care settings, including the Nightingale hospitals.  Some ODPs have also progressed within this setting to the become Advanced Critical Care Practitioners
emergency departments where ODPs assess, triage, and deliver care, particularly in trauma and resuscitation
endoscopy units, both in hospital and community settings.
pre-hospital care where ODPs may undertake a range of roles, for example solo responder or offshore health professional
transplant and retrieval teams, including transplant co-ordinator roles and live donor programme leads
intra- and inter-hospital patient transfers for ventilated or critically ill patients
hospital resuscitation teams, both as key members of the teams and as resuscitation trainers at all levels from BLS to ALS.
 
Increasing numbers of ODPs are further developing their careers into advanced roles, for example Advanced Clinical Practitioners, where they have increased responsibility and practice beyond the perioperative environment. These roles include ODP endoscopists and acute pain practitioners as examples.
The ODP profession is demonstrating growth in the profession specific evidence base which underpins patient care.  This has been through increased uptake in post-graduate awards, at masters and doctoral level, in addition to increased opportunities for clinical ODPs to engage in research and/or service improvement projects based on empirical data.  Some of the current research projects the College is aware of relate to patient safety, non-technical skills, and patient experience.   The College also commissions research to enhance practice, for example the current research, in collaboration with Health Education England, explores the development opportunities for perioperative support workers and the opportunities/barriers to access pre-registration ODP education.   The College uses research to drive practice, for example it informed the case of need for ODPs to administer medicines via PGD; this workstream is now in the data analysis stage following public consultation.
The College remains focused on driving forward the ODP profession for the benefit of patients and the service needs.   Within this remit patient safety and quality of care are at the forefront of our work and as such we are keen to work collaboratively with fellow CPOC board members to deliver the shared CPOC vision.